Eames Lounge Chair Manufacturing in the Vitra Atelier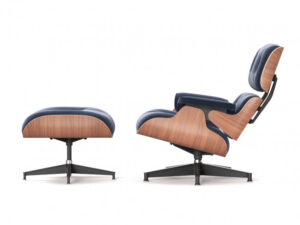 We have visited the Vitra Campus at the end of 2010 while being in Basel for New Year's evening and it was worth the journey. Really worth it!
But now that i've found this video I think it's even better. Watch the video. Do they look like in a factory? Do you notice their pace? do you hear the silence? it's like being in a church, isn't it? Well believe it or not, this is the way it is: the video was shoot in the Vitra Atelier (where visitors can walk in) and this is the way they work: calm, relaxed, concentrated… it's like a ritual for them. And the most amazing thing: the two people in the video are the same two people that we have seen there! They are not actors, of course, but it seems that they are the only two people doing this (so they are very well specialized!).